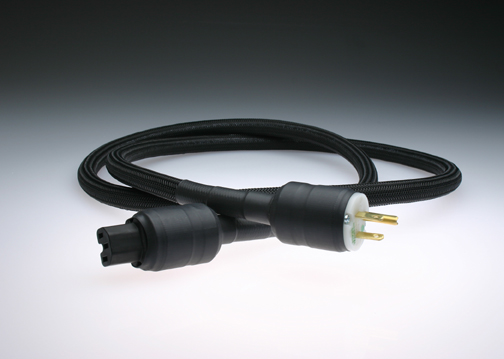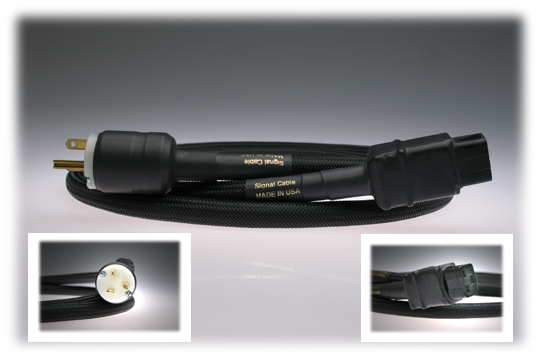 This reference Power Cord is based on a 3 x 10AWG twisted design terminated with ultra high quality Marinco/Wattgate connectors. Unmatched frequency extension and detail retrieval as well as an improved soundstage and blacker background. Starting at $109, this is a tremendous value in high end audio!
Application: Power Amplifiers, Powered Subwoofers, Analog Preamplifiers, Turntables and Power Conditioners
THE CABLE DESIGN and ELECTRICAL CHARACTERISTICS
10 AWG 3 conductor twisted design

High purity stranded copper for maximum conductivity

Premium grade jacket provides excellent resistance to abrasion, water, oil

UL listed and CSA certified

Temperature range: -40ø C to +90ø C

Voltage rating: 300-600 volts

Max. Amps @ 120V: 30A
* 20A female connector is ONLY applicable to components equipped with 20A receptacles for IEC C19, 20A male connecter requires a 20A wall receptacle.
Price - $109.00 for 3 feet standard length
Standard Terminations
Marinco hospital grade AC plug (Male)

Wattgate 320IEC 15A (Female)
Optional Terminations and costs
20A Connectors* (Male or Female) - Please make sure your component has a 20A receptacle

SCHUKO AC plug (European 2-pole+earth) - Wattgate 360 evo Male and Wattgate 320 evo IEC ($50 upcharge)